So how is your local music knowledge. To celebrate the start of the Mill Hill Music Festival on Saturday, here is a music quiz to test your knowledge of our local music culture. Twenty questions, which any self respecting local music afficionado will have no trouble at all putting to bed.
1. Name the Glam Rock legend, who before rising to fame was a member of legendary 60's Mod band Johns Children, and is buried in Golders Green cemetrary.
2. What iconic Golders Green venue, no longer hosting music, has a place in music history for hosting keynote gigs by both Jimi Hendrix and AC/DC?
3. What is the name of 60's Soul Legend the Foundations guitarist, who lives in Edgware, and used to run a recording studio in Hendon, where UK Rockabilly legends The Polecats recorded their first single?
4. Which founder member of Madness attended Finchley Catholic High School?
5. Which Edgware School did Sex Pistols manager Malcolm MacLaren, Adam and the Ants/Bow Wow Wow Guitarist Matthew Ashman and Polecats guitarist Boz Boorer attend?
6. Brit Funk Legends Patrick and Paul McClean played at the Mill Hill Music Festival last year with Brit Funk Supergroup The Brit Funk Association. What legendary Brit Funk outfit did they first rise to fame with?
7. What British Soul singer and Barnet resident, first saw chart success with a song called Toast with The Streetband?
8. British Rock and Roll legend Ronald Wycherley is buried in Mill Hill Cemetery. What name is he better known by?
9. What is the name of the former Mill Hill resident, who wrote the lyrics for Born Free, as well as over 200 other hits (my sister Valerie used to babysit for him as he lived over the road from us). He does occasional work as a radio presenter?
10. Three best selling female artists/groups, all of whom started their career rehearsing at
Mill Hill Music Complex studios
, have won BRIT Awards, the most recent this year, can you name them?
11. What legendary Finchley venue, now a Starbucks and a Barbers, hosted regular gigs, including Steve Marriott, Dr John and Amy Winehouse?
12. If I said Steven Sieger, Loppylugs, Mill Hill Television and Soundtraxx, why would a local music lover who lived locally in the 70's/80's ears prick up. What do all of these have in common?
13. The family of the guitarist Stuart Taylor owned the garage at Holders Hill. Stuart played on the first UK single to become a no 1 record in the USA. What band did he play in?
14. When the Stranglers first came to public attention, they had a devoted group of followers. This group had a strong connection with the London Borough of Barnet. What was their name?
16. The New Vaudeville Band recorded an album in 1967, who's title celebrates which tube station in the London Borough of Barnet?
17. Which female Rap artist/singer caused a furore at Mill Hill Public School, when they filmed a video featuring drug abuse and scene's of a sexual nature in the school grounds, leading to the head getting the boot?
18. Clarence Mitchell is an esteemed journalist, who regularly used to pop up on the news as the official spokesman for the family of Madeleine McCann. What is his association with the music scene in the Borough of Barnet and why were local musicians always so keen to buy him a beer?
19. In 2013 Reggae Artist Bitty Mclean collaborated with Lee Thompson to record a version of the Ska Cassic Fu Manchu. The video featured a scene at which famous Mill Hill drinking establishment?
20. In 2008, esteemed and much missed Jazz musician John Dankworth performed at the Mill Hill Music Festival. Who was John's partner?
--- Make a note of your answers. We will publish them tomorrow. If you email me with all of the correct answers you win the Pot Noodle of your choice at Mill Hill Music Complex for free!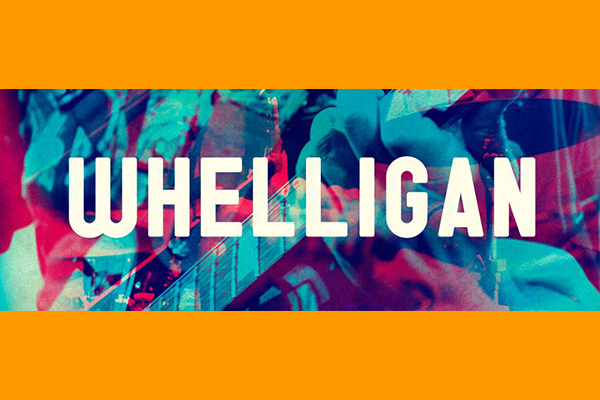 We kick off the festival with a free event at the Adam & Eve Pub with music from Whelligan. This great 7-piece pop band is fronted by James Whelligan with comparisons to XTC, the Rutles, Syd Barrett, Peter Gabriel and Genesis. The band's sound will take you on a harmonic journey that is sure to have you up on your feet. Whelligan's songs mine that English vein of quirky, psychedelic guitar pop that Merseyside bands are famous for. With songs spinning effortlessly from one to another, you won't be disappointed by this amazing band. Whelligan's work is also a firm favourite on BBC radio.
"Amazing" – BBC Radio 2
"Soothing the working man" – BBC Radio 4
"Outstanding" – BBC Radio Merseyside
Supported by The John Shillibeer Experience – John Shillibeer is a singer songwriter from Auckland, New Zealand, playing solo in the UK for the first time in 10 years. He plays with an Auckland based indie rock band, Fear of Ghosts, and has continued to produce his own solo music, blending alternative pop, acoustic guitars, beat boxes and electronica. Having grown up in London, John played many solo gigs acoustically at the Mean Fiddler, The Borderline and the Marquee to name a few. Originally from Mill Hill, this will be something of a homecoming.

Also supported by Subverse – a North London duo mixing eclectic styles to bring you an array of different vibes and sounds. Soon to release their first House single 'Figure it Out" Maddy Collins on Vox and Al Pascal on guitar play individualistic acoustic versions of tunes to keep things interesting, stylistic and fresh!
Food available. Free entry.
click here for the full festival programme