What a fantastic day, I am elated and exhausted. They say the sun shines on the righteous and the sun certainly shone on the hundreds of people who turned up for the Save Barnet Libraries Childrens March. I took a few video clips on my iPhone just to give a taste of what a wonderful day it was. The highlight was the fabulous Durham Miners marching band, who turned up at Chuch End library to lead the last leg
The March started at 10.15 at East Finchley Library. It soon became clear that a huge number of people had turned up. Here is a clip I took as the march was leaving. At one stage it was over half a mile long and as we went we gathered more people.
A large number of people joined when the march arrived at Church End. This was the scene which greeted us. A decked out double decker bus.
As a long time supporter of the Save Barnet Library campaign, I was absolutely chuffed at such a large turnout. I bumped into many friends, old and new on the march. One was a friend I used to work with and hadn't seen for 30 years. Since I last saw him, he's gained a lovely wife and daughter and they are stalwarts of the Save Finchley Library campaign. I also had a good old chinwag with Mrs Angry, the Queen of Barnet blogging. I expect that we shall soon have one of her marvellous takes on the day.
At Church End Library we had an empassioned speech by the Leader of the Durham Miners. He spoke of how imprtant communities are, how libraries are a key element and how the whole notion of community is under attack. He also spoke about his pride in taking part in a march in Margaret Thatchers old constituency. For the miners, the wounds of the decimation of the the whole fabric of colliery towns by Thatcher is clearly still raw. I was invited to say a few words, I just said I was so proud of the hundreds of children who marched, one group carried the banner for the whole march. I said that it was criminal and an act of theft to steal their future. Another speaker gave us some facts and figures detailing how young people who attend libraries are twice as literate as those who don't on average. Why would a civilised nation choose to throw such a public asset away?
I am at a loss as to why the Conservative council regime are so set against libraries. They are a tiny item in the Boroughs budget. Not only that, but the Tories lost their GLA Rep Brian Coleman in part due to their previous war on libraries. They lost four councillors in wards affected by the Friern Barnet library fiasco. This nearly lost them the council.
As we marched, literally hundreds of cars passing honked horns. People asked for leaflets and waved. Unbelievably, I noticed that local Tories had started to dishonestly tweet that the march was poorly attended and the organisers were disappointed.
It is a sure sign that you know you've won the argument, when those you disagree with start lying. The organisers of the march were elated. Do these pictures look like a "badly attended march"?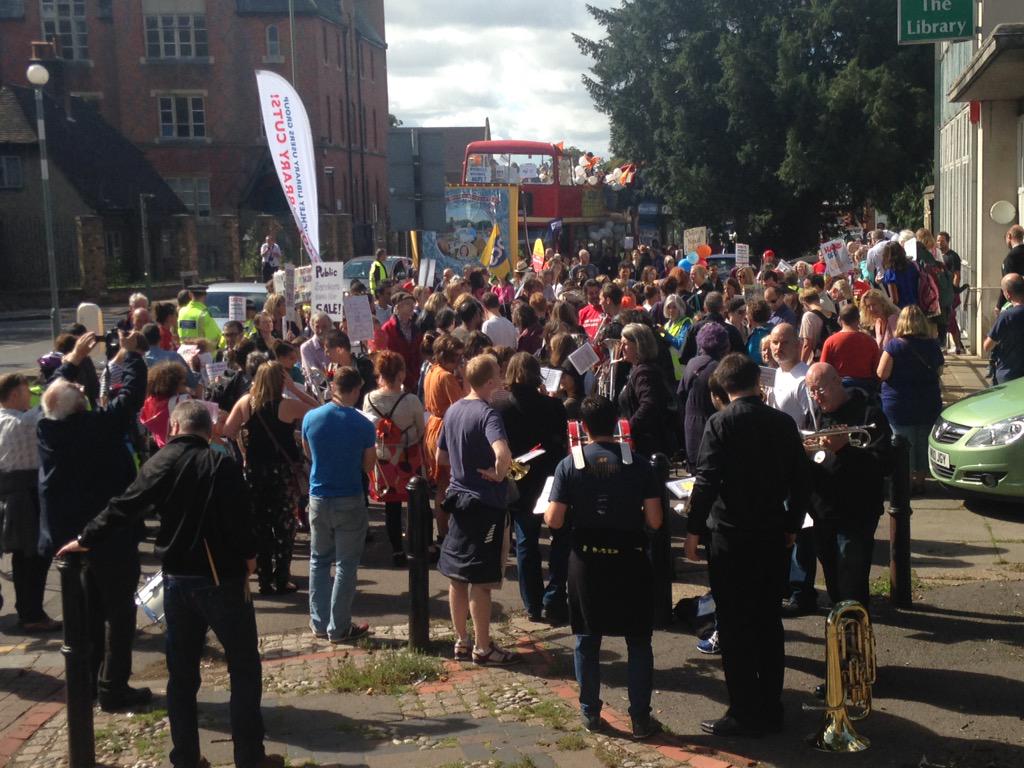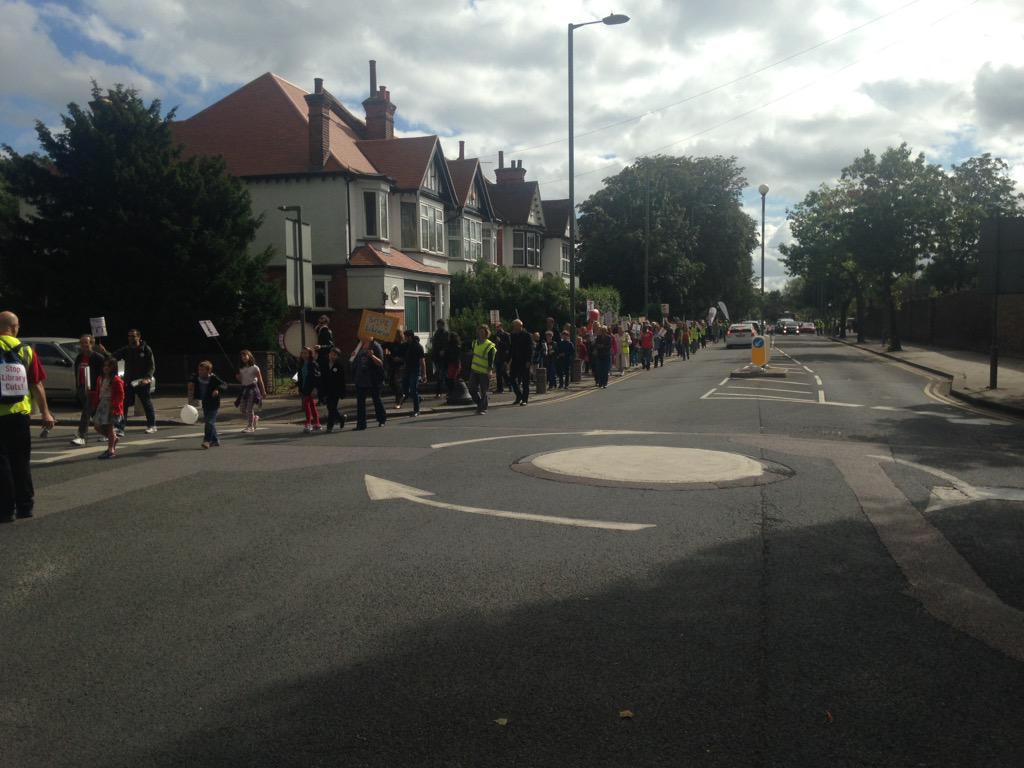 Dishonest or what? Don't believe me, then just have a look at the tweets everyone left and the lovely pictures and comments
https://twitter.com/search?f=tweets&vertical=default&q=Barnet%20Libraries&src=typd
It was brilliant. I was there and I am so proud to be associated with this campaign.