This particular list was inspired by BBC Radio London's Robert Elms saying that the 52 bus was "his bus". Robert was a Burnt Oak boy. His Mum was a clippy. The 52 used to be the bus for the Deansbrook portion of the Watling Estate and go all the way to Victoria. For me it was the bus of choice for the first leg of the trip to Stamford Bridge and also to the Kings Road as a fledging punk. The journey would take longer than a flight to Edinburgh! The 52 was rerouted and so Mill Hill is no longer the destination. Here is my list of other buses you can no longer take from Mill Hill.
The much missed 52 bus
1. The 52 Mill Hill to Victoria. The Mill Hill to Notting Hill Portion is now served by the 302 (what sort of bus number is that?). A highly useful bus for us in Mill Hill/Burnt Oak. Great for Victoria, Going to Chelsea and Ladbroke Grove and all manner of other West London Haunts.
2. The 140 bus to Heathrow Airport. The Harrow to Mill Hill portion is now served by the 114.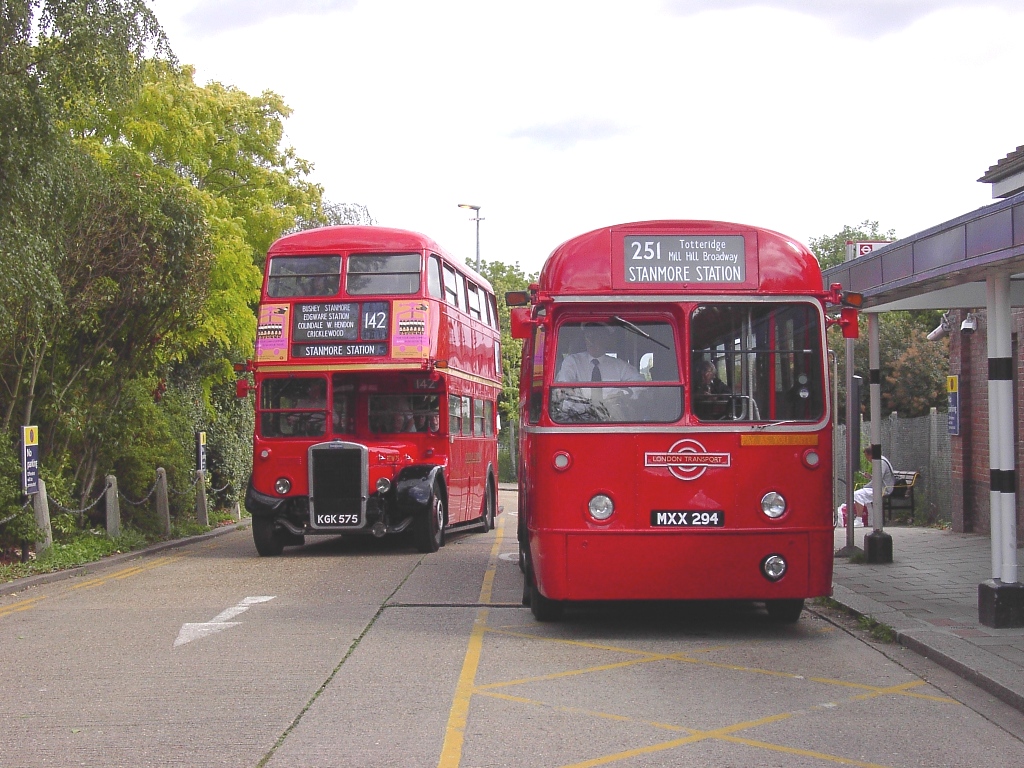 A vintage 251 at Stanmore Station
3. The 251 bus to Stanmore. This now teminates at Edgware.
4. The 140A bus to Mill Hill East. This was a school time bus extending the 140 service to Mill Hill East for Burnt Oak kids. Abolished.
5. The 221 to Kings Cross. The bus now stops at Turnpike Lane.
6. The 113 bus to Oxford circus. This now goes to Marble Arch.
7. The Green Line Bus. Not sure where this went, but used to be able to catch it from the Watford Way into central London.
8. The 240 Bus from outside my house to Golders Green! The 240 bus used to be routed up Millway and via Apex Corner to Edgware and vice versa. This involed crossing the A41 when travelling to Golders Green. When the rail bridge at Mill Hill was raised in the 1960's, it was diverted through Hale Lane. (not strictly speaking a loss to Mill Hill but was a pain for me going to school!).
9. The 186 bus to Pentavia Retail park on the way to Brent Cross. This was diverted through Grahame Park.
Budget Bus - Based in Mill Hill
10. Budget Bus service to New Delhi. For those taking the hippy trail in the 1960's to India, Budget Bus used to have their depot in Bunns Lane Works Mill Hill! The official start of the route was from Totteridge Bus station, but they'd take you from Mill Hill if you asked nicely!