Day 5, the mid point of the festival. The Barber of Seville by Opera Up Close at Hartley Hall.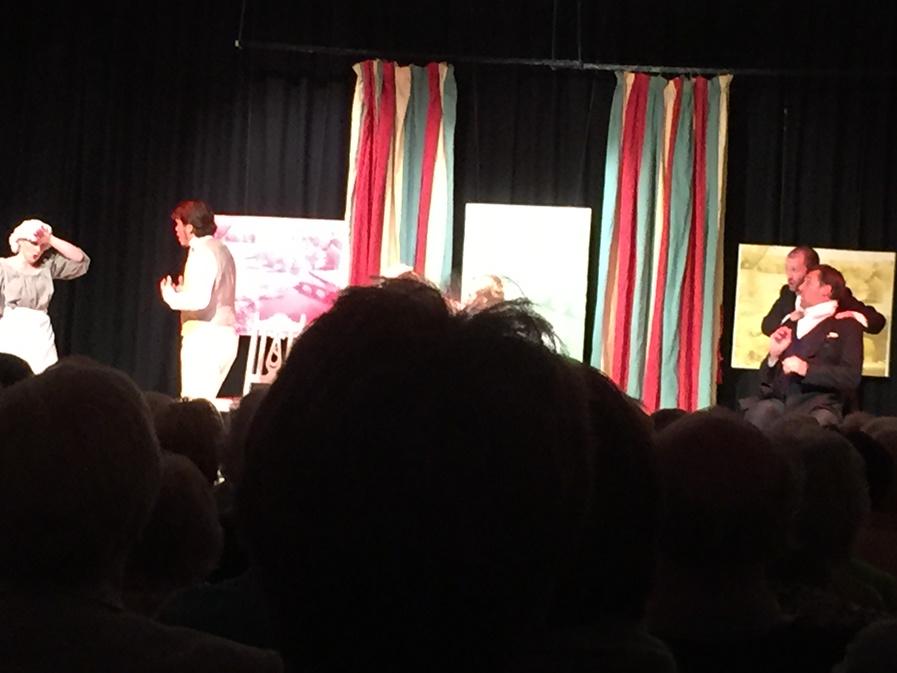 Opera Up Close - The Barber of Seville at The Hartley Hall (Pic Richard Logue)
So I started the day as I start every day of the festival. I get up and I write my festival diary for your enjoyment. I am quite surprised at how many people read this and how seriously they take it. I guess not everyone gets my sense of humour. I've had a few comments about rain dances following Mondays post. They clearly weren't reading too closely as the whole point was that we needed sunshine, not the heavens to open for the Rising Sun Jazz Lunch. Anyway, the point I was making was that you can make the best plans in the world, but not everything is in your control. To quote MacMillan "Events" happen. We can't control them, so we just have to cope as best we can. We think we are in control of our destiny, but how the day looks at the end of the day is often not at all how it looked when we get up. But more of that later.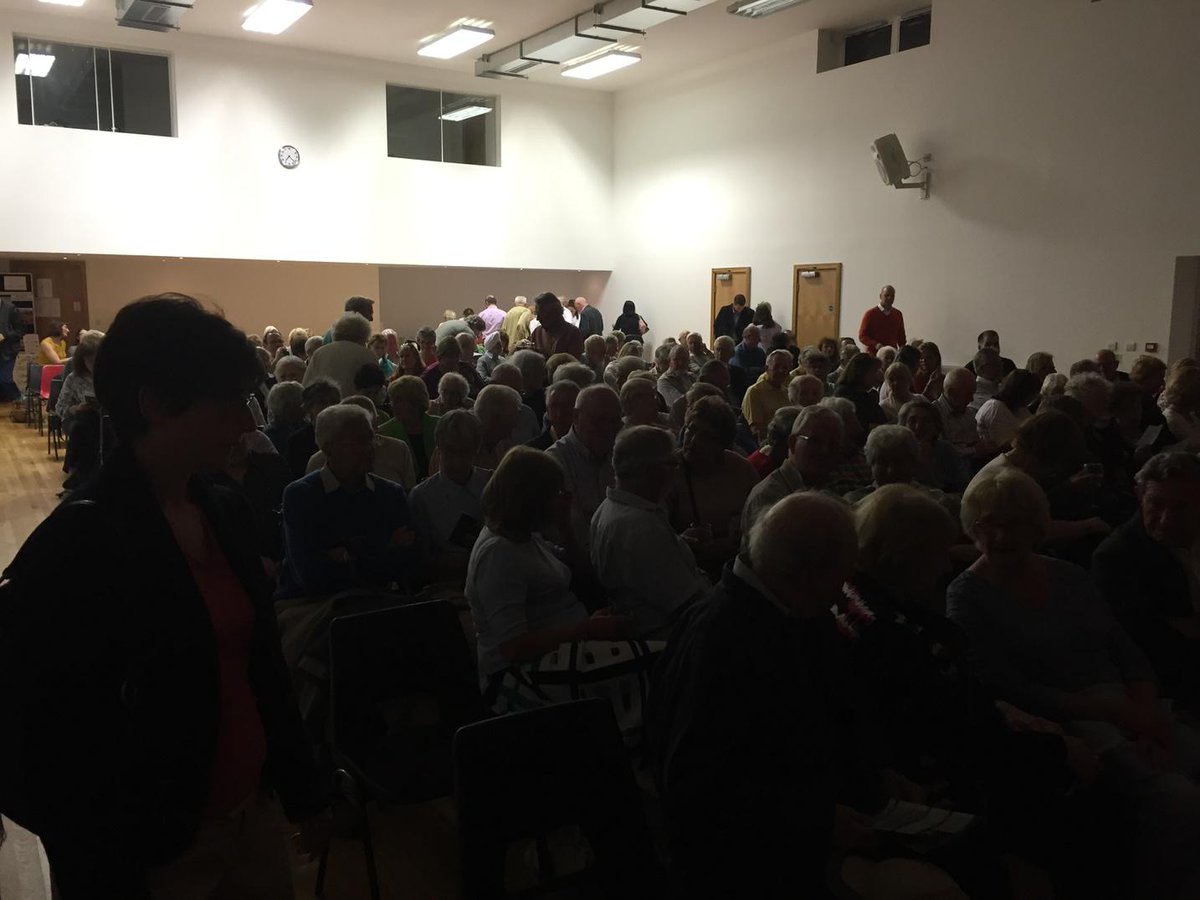 Another packed house at Hartly Hall (Pic Richard Logue)
So, as I said I started the day writing my diary here. I then spent about an hour doing all of the various plugging we do on Social Media, trying to rustle up an audience. This is somethiing we've done rather well with. On our own official figures, we've now passed 1,000 people at events! Now for Glastonbury, 1,000 would not even be an impressive queue for the loo, but for a small festival like ours, where venues can only hold 100-200 people, this is a great turnout. With presold tickets, we are we on course for between 1,800-2,000 people in total at all events. At our last festival in 2013, we lost money and attendences were low for several key events. This time, several have sold out and all have exceeded our expectations. We have a large mailing list, we distrubute leaflets at local stations, supermarkets and High Streets, we use local press, twitter and facebook and blogs. We even got a plug on the Robert Elms on BBC London show on Saturday! All of this has worked well for this festival. Hard work does pay off.
Then I had some business issues etc to deal with. I got to the studio at around 1pm. This was not for the festival, but to record some acoustic guitar tracks for the album I am recording withe the False Dots. This proved problematical for me, as I'd dropped a concrete block on my thumb on Saturday and it has become infected. It is not particularly easy holding a plectrum with a sore thumb, but hey ho, that's rock and roll.
At 3.30pm I had a meeting at the studio with "The Boss", the Bruce Springsteen tribute band, who are appearing on Saturday night. They were rehearsing at the studios, so we took the opportunity to show their sound guy the PA for Saturday and to answer questions. Then I made my way around to the Hartley Hall at around 4.30pm to check in with the team. They had been on site since 10am and I was greeted by two rather jaded members of the committee. It turned out that the designated stage mananger had a family crisis and a last minute dep had been brought in. Various props etc had not arrived, so our committee had to visit B&Q and build props etc. Then they were told that the piano was needed on stage. All of this meant that we were running very late. I arrived and we spent the final hour adjusting lighting. A special hats off to Gerry, who did a diamond job. As if by magic, everything fell into place just as the doors opened. Gerry and Dan had a long, tiring day, but itw as worth it. The Hall was sold out and the audience loved the show.
It all finished at around 9.45pm. There was a bit of breakdown to do, but as no one required the hall until our next gig, seating etc could be left. I was able to nip over to Prezzo and join my family for a late dinner and a beer. All in all another successful, if stressful day. It seems every day of the festival has "events". Saturday night it was noisy aircon, Sunday it was rain, Monday it was a powercut, Tuesday it was a family crisis for a stage manager. The joys of being a festival organiser!