Celebrity Barnet Bugle Media Mogul Dan Hope with Friend
Over the last few days we've had a lot of things to fit in. Anyway now all of that politics is out of the way, normal service is resumed. We are back to our usual mix of gossip, celebrity photo's and completely irrelevant items of news that are of no interest to anyone.
Firstly a big congratulations to Barnet Bugle media Mogul Dan Hope for winning a fiver off the Barnet Eye for correctly predicting the result of the Hendon Election. It looks like Big Dan is in line for the Barnet Eye Mystic Meg of the year contests!
In Mill Hill, we are pleased to announce that we've anothe coffee shop and another bakery opened up in the Broadway. It is now possible to while away a whole day in Mill Hill drinking coffee and eating pies from the cafe's and bakeries. Sadly there is still only one pub! It remains to be seen whether the election will result in the long promised cheese shop for Mill Hill Broadway. I mean there are plenty of bakery's to get a baguette to scoff the cheese with
.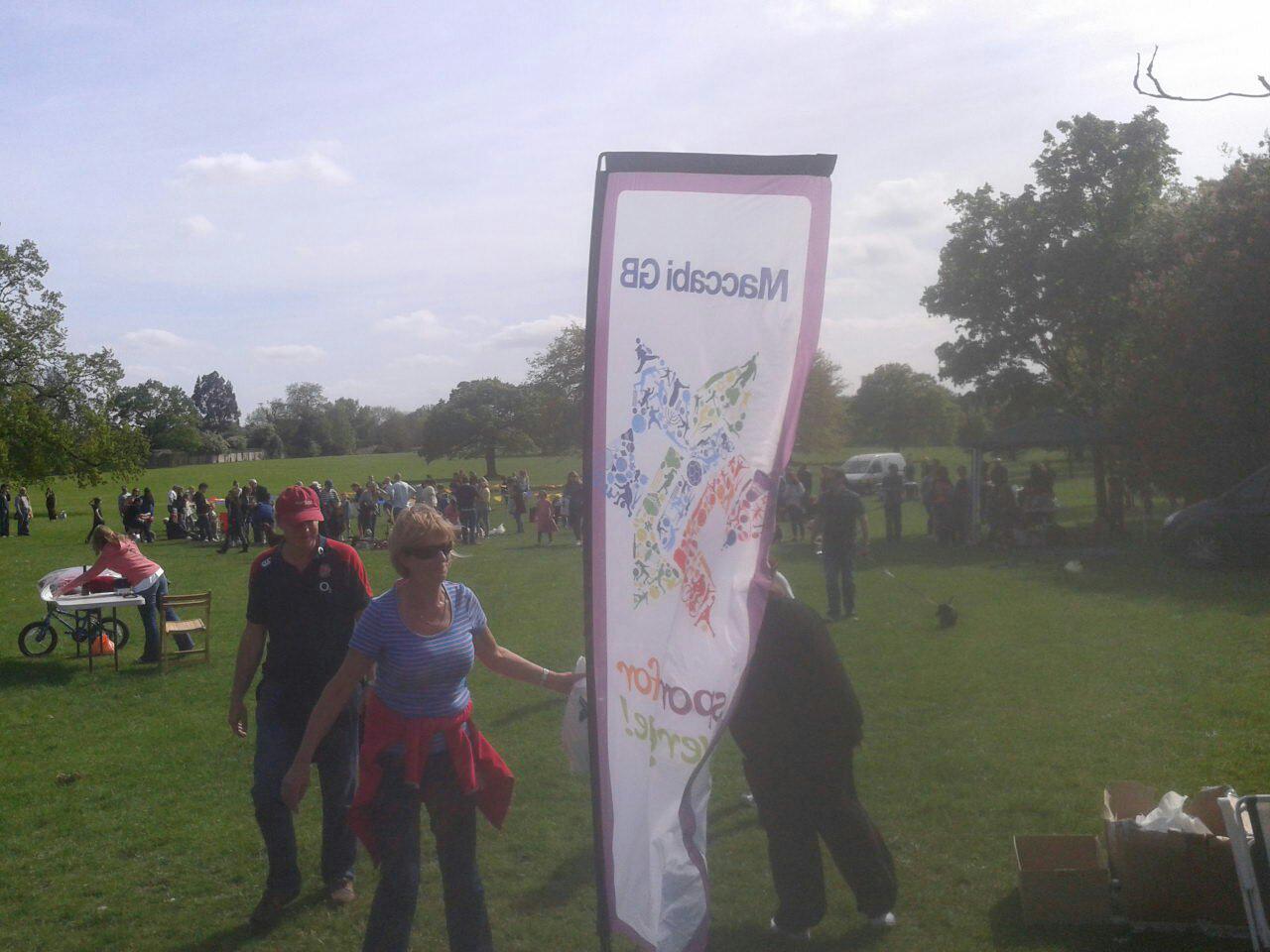 Maccabi GB dog show in Mill Hill Park
Around Mill Hill, life has been going on. In Mill Hill Park on Sunday, we had a dog show! Maccabi GB were the organisers and the Barnet Eye was pleased to see a well attended display of well behaved woofers. There was a fine dog agility show and much fun was had by all. It is great to see our parks being used and enjoyed by families and their mutts.
Other local news, the Mill Hill Music Festival tickets are selling well. There are only 20 left for the Opera! Other tickets selling fast are the Film Music Night with the BBC Concert band and the Bruce Springsteen Tribute Band. We'd also recommend that you book tickets for the Klezmer night with Shir ASAP and this is proving popular. The full program is available here.
Tickets available online
at the website or from the ticket office at
Mill Hill Wines
.
Due to election coverage, we didn't do a tweets of the week, but here are a couple that pose a few questions.
1. Does this tweet make you want to nip in for a coffee
2. And finally a lovely shot of Darlands Lake. Can you believe that the council are seriously considering letting it silt up to save money?
Oh, and finally Mrs Angry has retired from blogging
http://wwwbrokenbarnet.blogspot.co.uk/2015/05/a-long-days-journey-into-night-broken.html
one suspects that like
Don't Call Me Dave
and Status Quo, there will be an unending series of comeback tours!
Why is it always left to the Barnet Eye to carry the flag. Anyone would think we had nothing else to do!