My Father serving in Italy 1944
Today is my Dad's 101st Birthday, sadly, he passed away in 1987 so isn't around to celebrate it. It is also the 100th Birthday of the RAF. As my Dad was a bomber pilot with no. 40 Squadron of the RAF, today was a very special day.
There is a picture of
my Father on the Australian War Memorial website serving in Italy
. The text on the picture says "Italy. c. April 1944. Sergeant Jack Rae of Welshpool, WA, NCO in charge of the RAAF Mobile Officer's shop in Italy, is seen here endeavouring to supply Pilot Officer A. T. Duff of Woollahra, NSW, one of the shortest officers in the RAAF (5 feet 1 inch) with a pair of slacks. Flying Officer L. F. Tichborne of Charters Towers, Qld, looks on in amusement. Both officers are serving with an RAF bombers squadron in Italy."
Fr Steven at St Michael and All Angels Church in Mill Hill asked me to give a short address to the congregation at the Easter Sunday Service.For me, this was a great honour. Here are the words. The address was well received.
One hundered years ago today, the Royal Air Force was founded, with the amalgamation of the Royal Flying Corps and the The Royal National Air Service.



During the height of the Battle of Britain, when democracy and freedom were in grave peril in our land. All that prevented the victory of tyranny and evil was the bravery of the Royal Air Force. In the House of Commons on 20 August 1940, prompted by the ongoing efforts of the RAF, Prime Minister Winston Churchill eloquently made a speech to the nation, where he said "Never in the field of human conflict was so much owed by so many to so few".
Today we gather to give our thanks to those who have served, including my own father.




Psalm 139 is traditionally read at Royal Air force Services, let us join together and give thanks for the bravery of those who served and the sacrifice of those who fell.



If I climb up into Heaven, Thou art there:

If I go down to Hell, Thou art there also.

If I take the wings of the morning: and

remain in the uttermost parts of the sea;

Even there also shall Thy hand lead me:

And Thy right hand shall hold me.
A Wellington bomber of my Fathers Squadron
Here are some details from the Australian War Memorial and archive of my Fathers service with the RAF. It is quite poignant reading reports suggesting your father has died, eighteen years before your birth. Happily for my father and mother, there was a happy ending to this particular story.
As a nation, we owe my father and the other brave men of the RAF a huge debt of gratitude. We will not forget.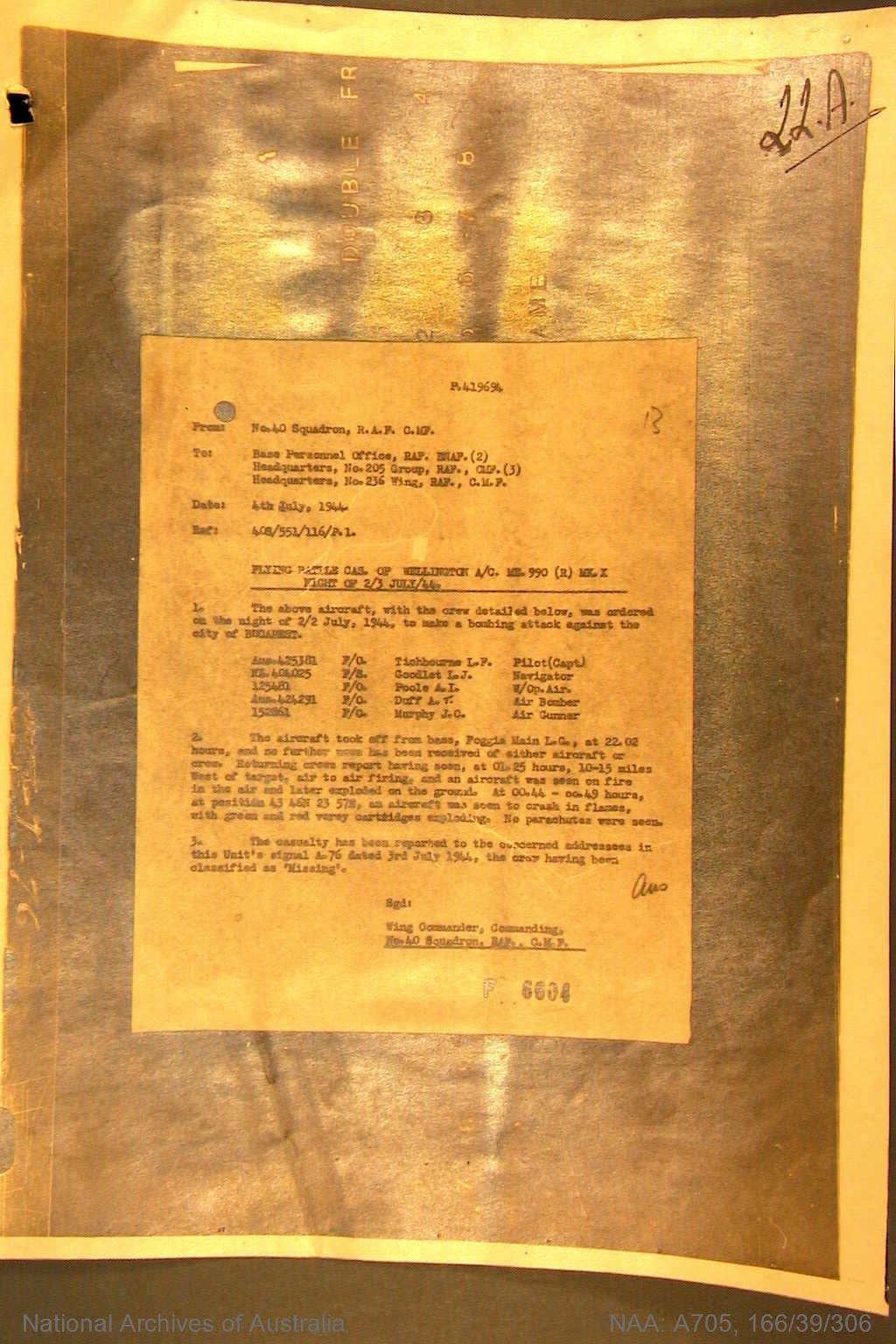 Notification of loss of aircraft
Telegram to my Fathers sister from RAF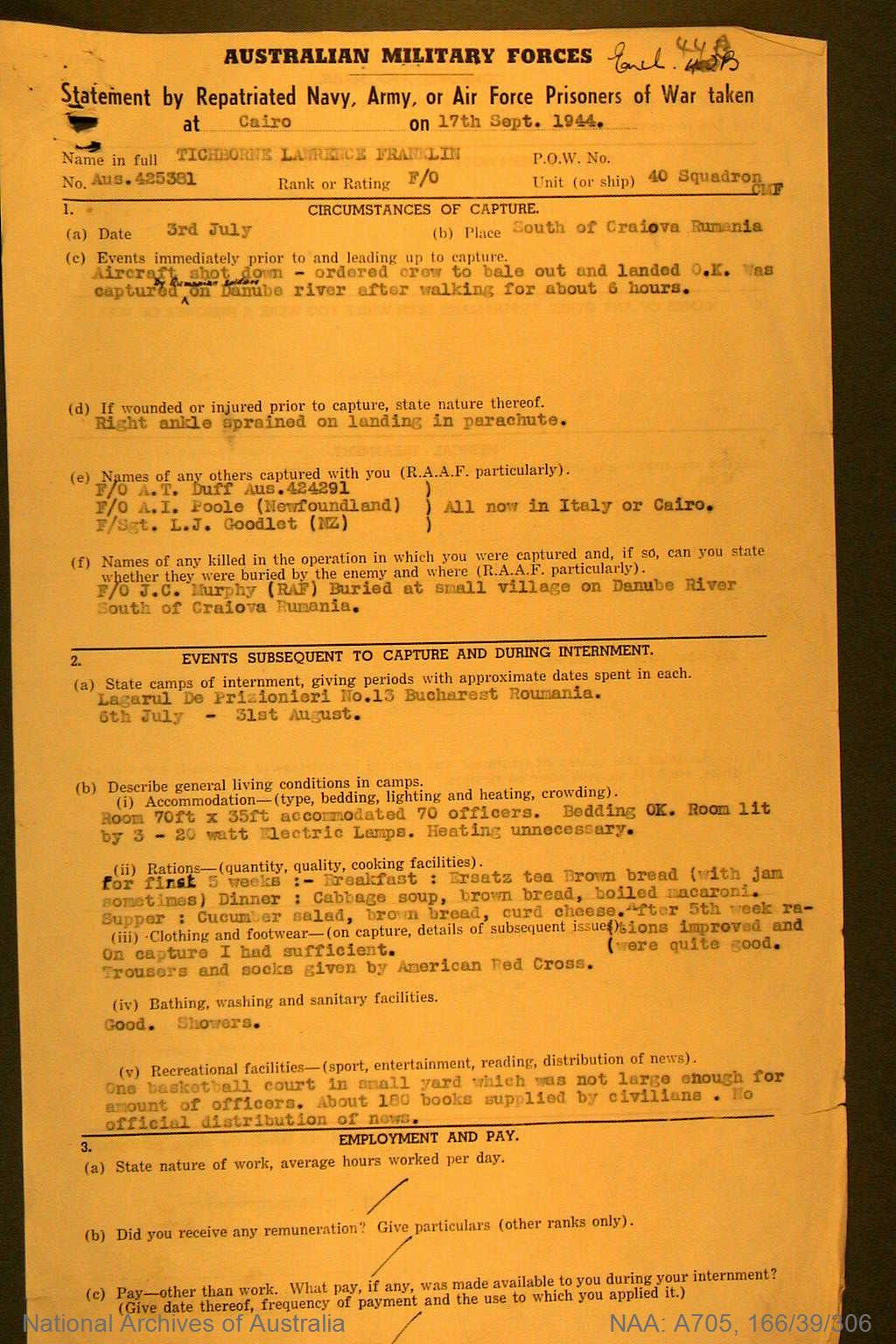 Details of POW status from war records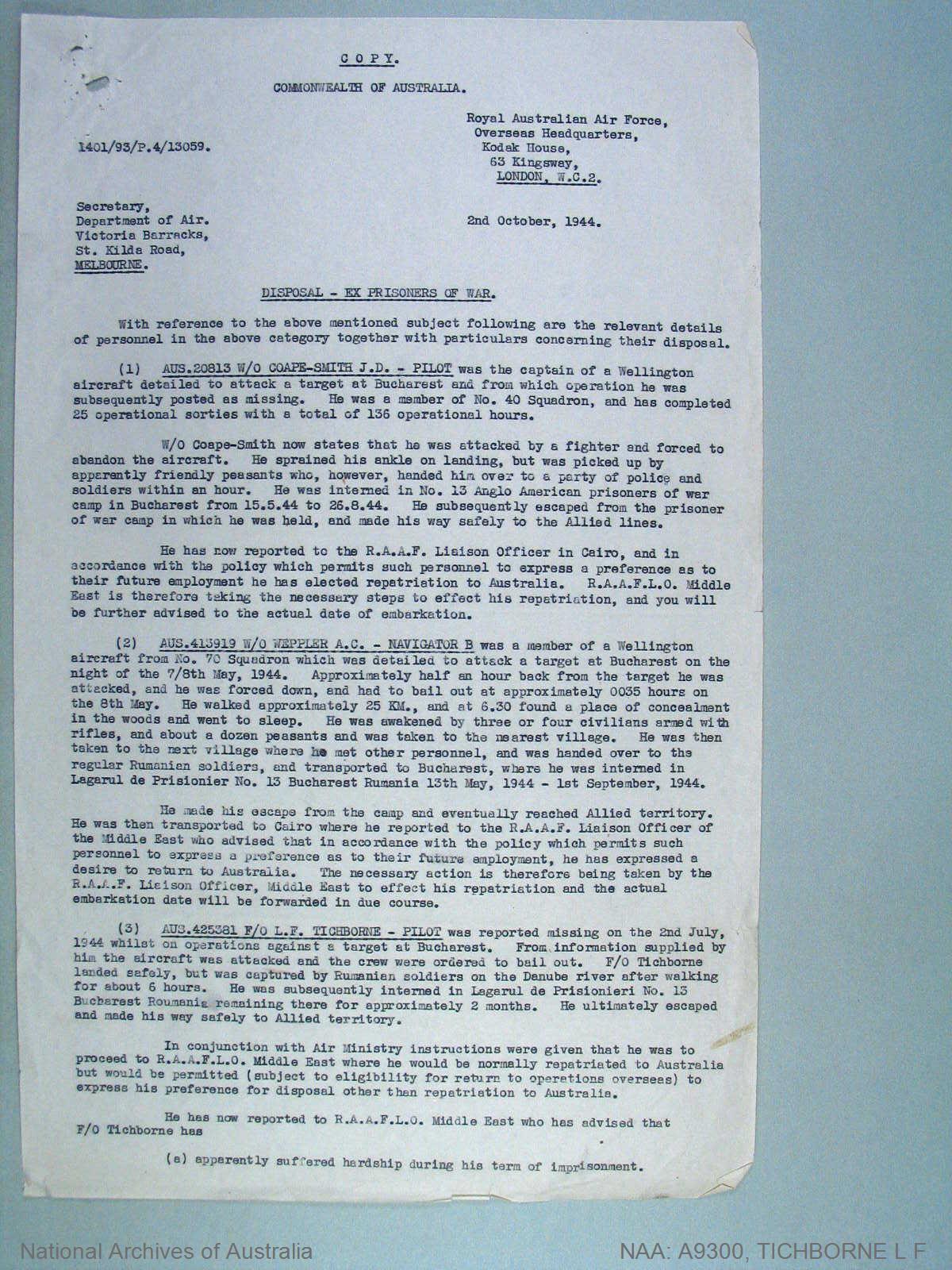 Details of escape from war records -1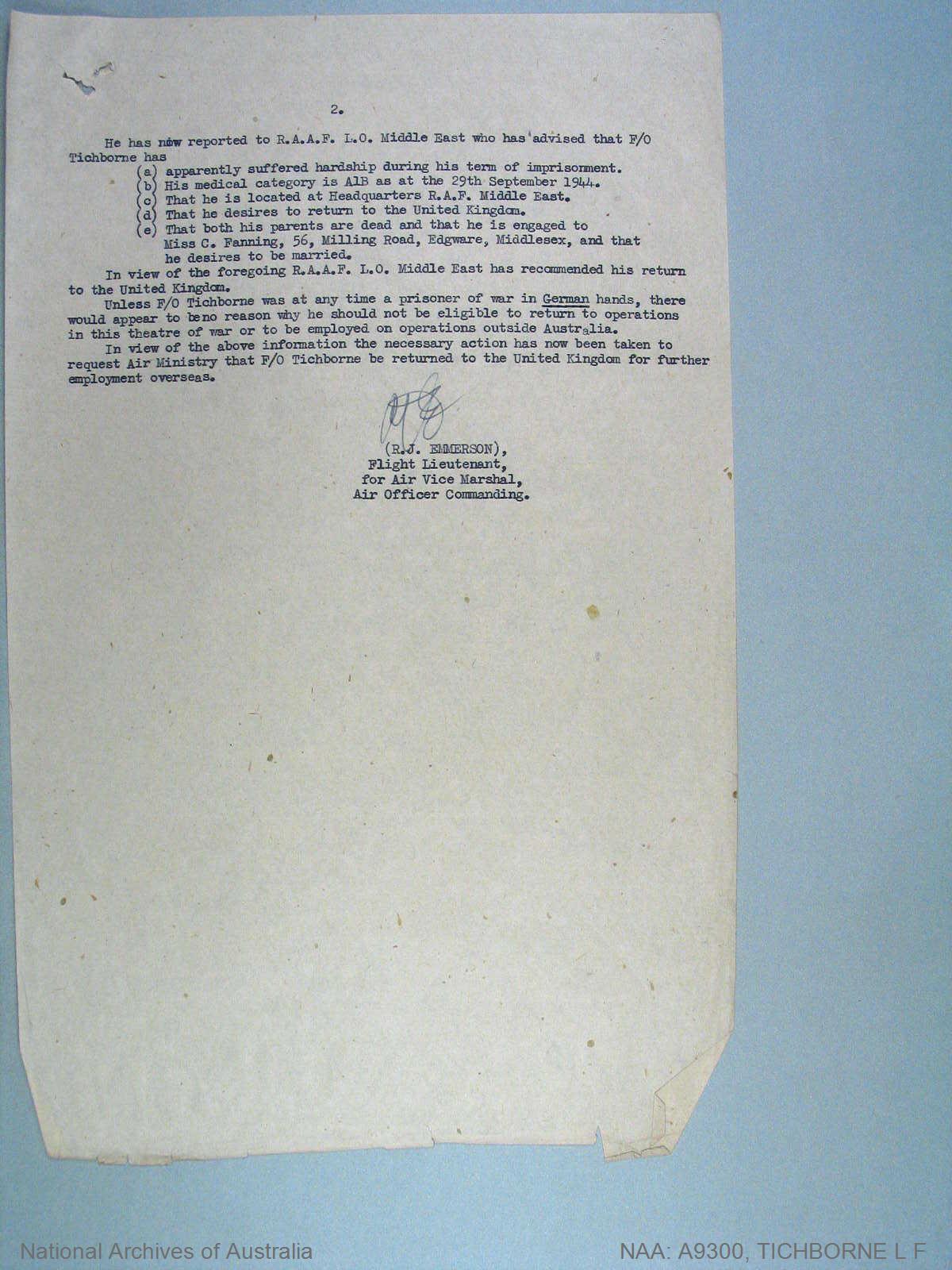 Details of war record - 2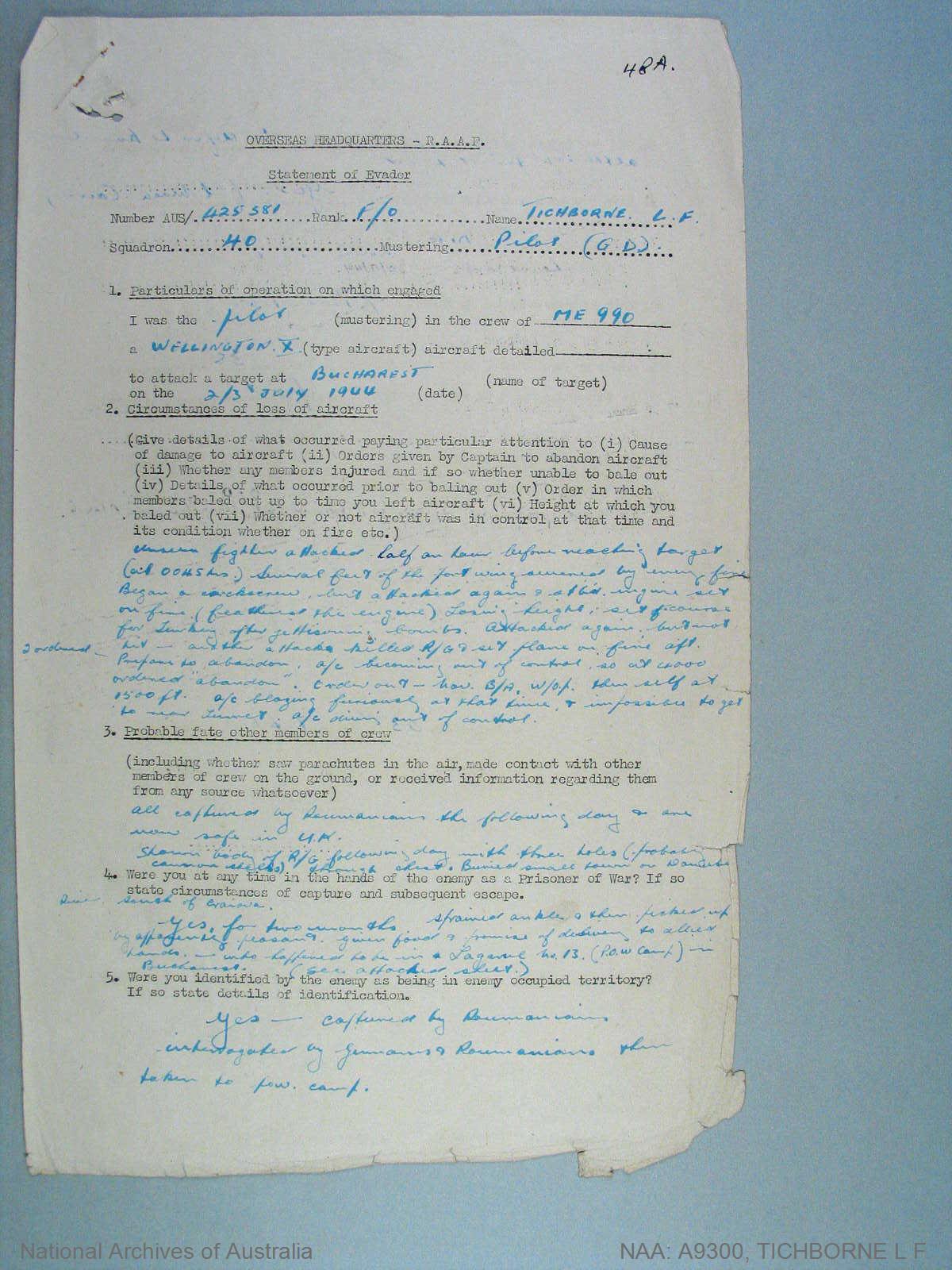 My Fathers account of his shooting down
Today is a special day for our family. Happily we were celebrating a birthday for my sister Caroline, who shared my Dad's birthday. I cooked Lunch and a glass was raised by all of the family in Dad's honour.