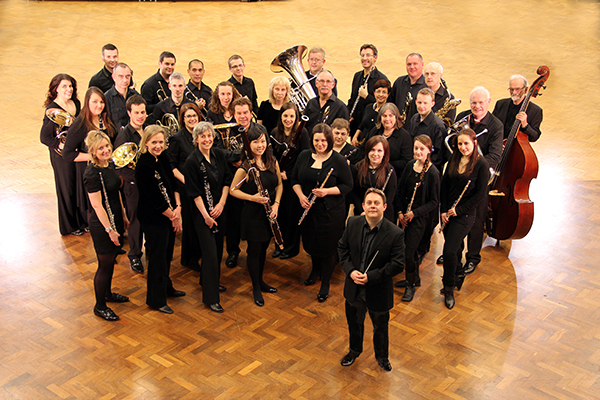 The BBC Elstree Concert Band
As we continue our countdown to the Mill Hill Music Festival, today we look at This Saturday at
7.30pm at
Full of well-known, toe-tapping numbers, the Band will take us on another dazzling and fun journey through some of the most popular songs and tunes from stage and screen. Formed in 1984, the 40+ piece band has a repertoire of light classics, show music and contemporary wind instrument arrangements.
The Band's performances have been broadcast nationally as well as internationally through the BBC World Service. They have provided the music for a major BBC 1 documentary, participated in a Radio 3 programme on the music of Charles Ives aired as part of the "Discovering Music" series and have made numerous recordings. The band give annual concerts in support of The Voice of the Listener Trust and in aid of several charitable organizations such as the

North London Hospice and several other charitable organisations. They have toured further afield in France and Belgium. This exuberant concert will highlight the very best of showtime entertainment. For more info about The BBC Elstree Concert band, checkout there website
http://bbcecb.weebly.com/
.

Tickets: £12 (+£1 online admin fee per ticket). Cash Bar.
Please book via the Festival website - https://millhillmusicfest.co.uk/box-office/ - tickets are also available at Mill Hill Wines.