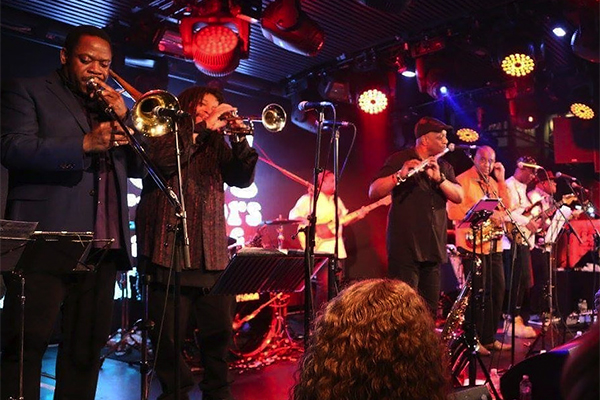 WITH THE BRIT FUNK ASSOCIATION
Friday 17
th
June - from 7pm
Come celebrate at our party night at Mill Hill Golf Club with a great evening of Brit-Funk.
Music from 8PM. This all-star Brit-Funk supergroup features members of Beggar & Co, Hi-Tension, Central Line and ex-members of Light of the World and Incognito. They play a wide selection from each of the bands' back catalogues, such as "Time", "Somebody (Help Me Out)", "Walking Into Sunshine", "British Hustle", "There's a Reason", "I'm So Happy", "London Town", "Nature Boy", and "Everyday". Some of the other bands that influenced them are Mass Production, Kool & the Gang, Roy Ayers, and Ubiquity. The Brit-Funk genre started in the late 1970s, it is a distinctive mix of jazz-fusion-funk-disco music. Our evening begins with Recollection, the always popular 5-piece cover-band playing all your favourites from the 60s to the present day.
Tickets for this event are now only available on the door or at Mill Hill Wines.
Tickets: £17 (£20 on the door). Over 18s only. Food available. BBQ weather permitting. Cash bar.