Readers of this blog will have no doubt been rather disappointed to hear of
some rather dodgy practicses in the Unision union election for general secretary
. Local Barnet Unison Rep John Burgess was standing against long term incumbent Dave Prentis. Johns campaign was made aware of a rather damning piece of evidence, an audio tape detailing all manner of dodgy goings on involving paid Union staff, who are meant to be impartial, caught red handed helping the Prentis campaign.
In response to Johns complaint, it appears that Unison have appointed Roger McKenzie to investigate. You may ask who Roger McKenzie is? Maybe this tweet will tell you.
5 years today as a Unison assistant general secretary! Doesn't time fly when you're

#unisonorganising
John Burgess had called for an independent investigation. Clearly it is very difficult for someone to investigate allegations of malpractice against their Union boss. The Barnet Eye was interested to see how "independent" Roger McKenzie actually was. A quick trawl of his twitter timeline soon gave me an answer. There are a whole stream of retweets from Mr McKenzie regarding the election campaign (see below). Can you spot a pattern. Do you think this is the right bloke to be investigating?
The Barnet Eye detailed how a paid member of Unison staff told us how they were worried to speak out about what has been going on, due to fears for the job of any whistleblowers and a lack of faith in the transparency of the Unions grievance process, to protect staff from reprisals. In light of the way this investigation has been handled, it is clear that these fears are justified. I am sure Roger McKenzie will do his best to do a fine job, but if you were a member of Unison staff, would you be happy telling things in confidence who is a public supporter of the person who is being investigated. Unison is at risk of becoming a laughing stock. The Barnet Eye urges Roger McKenzie to say "I am proud to be asked to lead the investigation and in the interests of transparancy, I am commissioning an outside body, who are clearly impartial to investigate". That way it will show that my fears about the Unison were unfounded.
Our enquiries tell us that Roger McKenzie is a decent, honest and principled man. We are sure that he has been put in a difficult position. The only honourable thing to do is set up an independent inquiry to set the record straight. No one can argue that having important investigations run by people with a declarable interest can be viewed as a credible process. We urge McKenzie to recognise this and take the appropriate action, here are the tweets.
Roger McKenzie Retweeted

In times as tough as these, you need a General Secretary you can trust to stand up for

#votedave
Roger McKenzie Retweeted
UNISON East Midlands Health members show their support for Dave - thank you!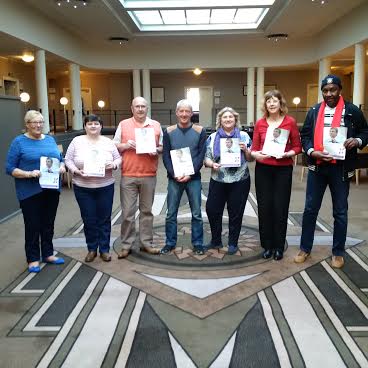 Roger McKenzie Retweeted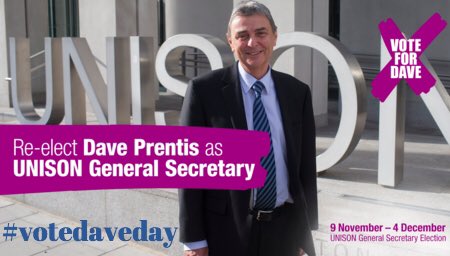 Have you watched Dave Prentis's personal video message to UNISON members yet? Don't forget to
#
voteforDave
https://www.
youtube.com/watch?v=qLHcAK
5ppUE
…
Please note that we saw no retweets of any tweets from any other campaign. Whilst retweets are not necessarily endorsements, we suggest that as no similar tweets appeared for other campaigns, the only reasonable conclusion to be drawn is that Mr McKenzie is sympathetic to the Prentis campaign