Here is our most popular reguar feature again. Some pretty goood ones for your delectation
1. A truly sad sight in our neighbourhood
2. But there is better news in Finchley....
The Finchley Literary Festival, now in its fifth year, will be held from 24 to 26 June. Eleven events will take...
http://
fb.me/84EfiGiRm
3. Fancy some live Jazz tonight?
4. A sweet tweet, tinged with sadness
Next week it's Hendon's last ever parade. I'm honoured to be marching with the new recruits
#
UkPolGuard
#
NewBlueLine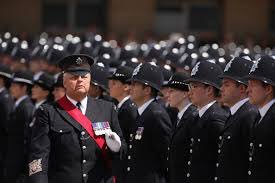 5. This one made me laugh, cleary Grahame Mack isn't a fan of Apple watches
Like all Apple Stores around the world, Brent Cross is busy and there's no one anywhere near the Apple Watch table.
6. A fundraising appeal for Jewish Vegetarians in Golders Green
7. Must say I rather like this one!
8. With all this flooding about, Barnet Rebel is getting worried about all of the blocked gulleys
9. Mrs Angry is, erm, angry. And who can blame her.....
10. If only everyone did!
It's only rock and roll and I wipe it !