It's been a tough couple of years, but the sun is shining, summer is coming and best of all, the Mill Hill Music Festival is back. This year there are some truly awesome shows coming up, please check out the Festival website for more details - millhillmusicfest.co.uk
The festival has a week of amazing shows. Some are ticketed and some are free. We start and end with free concerts at two of Mill Hill's most loved venues. We start with festival regular Joe Chisanga (who regulars will know as Joe Angel)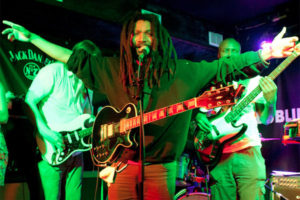 JOE CHISANGA & THE PAMODZI BAND
Saturday 11
th
June - from 8.30pm
Come and join us for a night of rocking reggae. The band have built up a big following on the London reggae scene with their Big Roots sound, playing hits from some of the best such as Bob Marley and other reggae classics.
The Final Day will see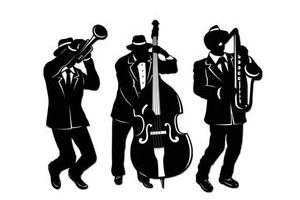 FATHER'S DAY @ FINCHLEY NURSERIES
Razzamajazz Dixieland Band
Sunday 19
th
June - 2pm-4pm
The lovely Finchley Nurseries provides us with a lovely setting for an afternoon of jazz with lively music from the 1920s through to the 1960s to make you smile.
We have a simply amazing gig at The Mill Hill Rugby Club with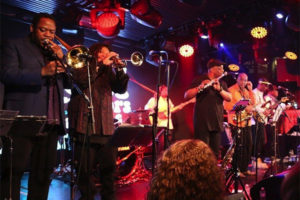 PARTY NIGHT @ MILL HILL GOLF CLUB
WITH THE BRIT FUNK ASSOCIATION
Friday 17
th
June - from 7pm
The Brit Funk Association features a 10 piece collective of musicians onstage including the founder members and pioneers of Brit Funk from Beggar & Co, Central Line, Hi-Tension and ex-members of Light of the World and Incognito who perform Top 40 Official Chart hits from each of the band's back catalogue such as "Time", "Somebody (Help Me Out)", "Nature Boy", "Hi-Tension", "British Hustle", as well the classic album and 12' inch singles that have stood the test of time such as ''London Town", "Pete's Crusade:, "There's a Reason", "I'm So Happy", "Walkin' Into Sunshine" , "Everyday" and the brilliant "Bahia". When they occassion demands they of course enjoy playing a stirring rendition of "Chant Number 1" the brilliant Spandau Ballet Number 2 recording on which Beggar & Co were of course the featured horn section.
If you like big bands and the music of the roaring 20's, check out the BBC Elstree Concert Band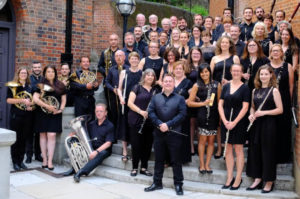 THE ROARING TWENTIES
with THE BBC ELSTREE CONCERT BAND
Saturday 18
th
June - 7.30pm
Nothing else comes close to the aura of quality and success in the film world. This amazing 45 piece band presents a night of music from the roaring 20s.
Check the website for the full programme. Over the next week, we will be looking at every event in more detail. Please come along with your friends to a few events and support the other local festivals in the Borough of Barnet this summer.